Restoration Website Design
Create a website that actually generates water damage leads
Web Design for Restoration Companies
Your Customers Will Thank You
No fluff. Just conversions.
So many web designers focus on the wrong things. Yes, it is important for the website to look professional but it's way more important that the website actually makes you money. 
Here, at RepairSprout, most of our focus goes into planning and creating a website that doesn't just look nice but generates water damage leads as well. 
Because we are a niche-specific agency, working only with restoration contractors, we have a deep understanding of how restoration websites need to look like in order to generate water damage restoration leads. 
What Makes a Website Convert?
Why do some websites generate so many leads with limited traffic while other websites with a lot of traffic struggle to generate a single lead?
There are a few things that a high converting water damage website needs to have taken care of. 
1. Mobile-Friendly Design
Did you know that 61% of Google users are more likely to call a local business if they have a mobile-friendly website? Why is this the case?
You see, over 80% of internet traffic comes from mobile devices. This means that most buyer journeys start from a mobile device.
A person interested in a water damage restoration service, when not using word of mouth, turns to Google to find local service providers. What do you think this person will do if they access a website that's NOT mobile-friendly in this case?
We'll give you a hint, it definitely doesn't have anything to do with calling you and making you money. 
Due to these reasons, we always focus on making mobile-friendly restoration websites.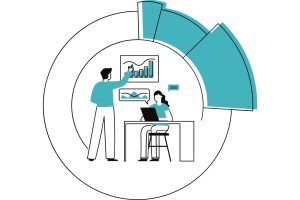 Do you like waiting? 
Of course not! And guess what, neither do your potential customers. Most website visitors will click off a website if it takes more than 3 seconds for it to load. That's not a lot of time. This is why we apply the latest speed optimization practices that are Core Web Vitals compliant. 
Not only will you visitors thank you for caring about your restoration website's load time but so will the search engines. Since 2018, website speed is a ranking factor on Google. 
The biggest factor in a high converting restoration website is the content – text, images, reviews, and testimonials. Or in other words, the structure of your website. 
We will come up with an effective content marketing strategy for your restoration website. The result of this strategy will be a website that will sell your services for you, around the clock, like a salesperson who never takes a break. 
This salesperson will also never mess up with the "script", complain, or ask for a raise. 
We will make sure that the content we create doesn't only convince people that they need your service but also gets to take action NOW, without waiting.
This is done by adding a Call to Action after every paragraph. The CTAs will make your website much more engaging and your call log will show it. 
Just in case you're not 100% sure.
Let's Build Something Great!